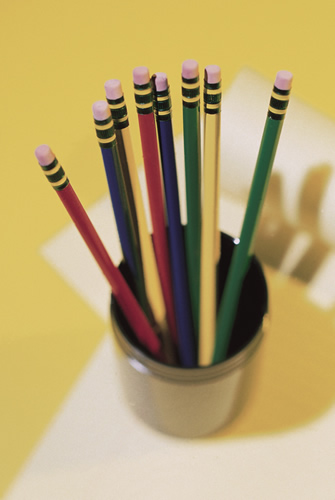 A Change in the way we handle AP and Counselor Student Caseloads:
Assistant Principals:

Carman Smith--6th grade AP (working on transitioning students into middle school), 7th grade - Students with last names ending in A - L
Fred Costello--8th grade AP (working on transitioning students into high school), 7th grade - Students with last names ending in M - Z

Counselors:


Durand Miller - Students with last names ending in A - L
Katie Kelly - Students with last names ending in M - Z
(Counselors will loop with students all three years)
---
Mark Your Calendar-
Tuesday, Sept. 3, 2019 – First day of school
(Half Day, AM only Dismissal at 11:25 a.m.)
---
END OF YEAR MEDICATION PICK UP PROCEDURE
Monday, June 3 through Wednesday, June 12 – OVER-THE-COUNTER MEDICATIONS and non-emergency medications can be picked up during regular school hours.
Friday, June 14 – EMERGENCY/PRESCRIPTION MEDICATIONS can be picked up (last day of school). Please note: emergency/prescription medications are sent on the June 13 field trip.

Monday, June 17 through Thursday, June 20 –
Medication pick-up resumes, 8:00-4:00. If not picked up during these times, all over-the-counter medication will be disposed of.

All prescription medication MUST be picked up by a parent/guardian. Medication does not carry forward to the next school year. Please contact Robin Mcintyre, rmcintyre@birmingham.k12.mi.us, with questions.

ONLINE STUDENT VERIFICATION FOR THE 2019-20 SCHOOL YEAR
The BPS online Returning Student Verification Process (RSVP) for the upcoming 2019-2020 school year opens on Monday, May 20th! The RSVP forms replace the paper forms previously sent home for each new school year and allow parent/guardians to provide the most up to date parent/guardian contact, emergency contacts, agreements and health information. The RSVP needs to be completed for each child currently enrolled at a BPS school. The RSVP window will be from May 20 to June 7, 2019. A separate letter was sent USPS to each family with instructions on accessing and completing the process. Please contact Robin McIntyre, rmcintyre@birmingham.k12.mi.us, if you have questions.

Library Books: Parents, please check the email associated with your PowerSchool account to see if your student has any outstanding library issues. Fines can be paid in the library with cash, or check payable to Derby Middle School. As of Friday afternoon, we have 196 6th graders, 171 7th graders, and 50 8th graders who need to clear their library accounts.

School Pictures and Student ID Card Kaiser Studio will be the photography company that we will be partnering with for the 2019-20 school year. School pictures will be taken at registration and a Student ID Card will be printed immediately. You may order pictures on the day of registration or you may pre-order picture packets using a credit card prior to the day of registration by visiting the Kaiser Studio website. Once you are on the Kasier Studio website, click on "Order Pictures" and then on "Prepay Order" The login password is DERBY2019. From there you will complete the student information, place your order, and make a payment. To view order choices prior to visiting the website or attending registration, please click on the following links: Derby Order Flyer and Derby Order Form.
Registration Forms Please download and complete registration forms below and bring them to registration. These forms are also available in the office if you wish to pick them up. It is also important that your child is up to date on their immunizations.
Birmingham Public Schools Enrollment Form (Only for students who are newly enrolling into Birmingham Public Schools)
Emergency Information Form 2018-2019
Health Form
Technology Acceptable Use Policy/Form (Only needs to be completed by 6th graders and students new to Birmingham Public Schools)
Do Not Photograph Form & Permission TO Photograph Form (The Do Not Photograph Form Only needs to be filled out if you wish for your child to not be photographed during the 2019-2020 school year for media purposes.)
Concussion Acknowledgement Form
Birmingham Educational Foundation Information/Donation Form
Destination Derby
Calling all incoming 6th Graders and Parents
Wednesday, August 21st
8:45 a.m.-3:00 p.m. or 9:45-4:00 p.m.
Your specific time will be emailed in August.
A PIZZA LUNCH WILL BE PROVIDED
Students: Join us for an orientation day to get to know Derby, teachers and classmates. You will also take part in: Walking in the Shoes of Dragons; Building Empathy through Diversity and Inclusion.
Parents New to Derby: You are invited for one hour to hear about all the things 6th grade and to learn about informational technology resources.
Parents new to Derby may attend the first hour of your child's session (9:00-10:00 or 10:05-11:05).
Reminder: Schedules are to picked at registration the morning of August 20th and brought to Destination Derby. Please also bring a pencil and your Derby Planner (optional- other planners may be used).


Advanced Math Placement Testing

Advanced Math Placement tests will be administered in August for students who would like to enter the advanced math program at the middle school level. Students who were not recommended for advanced math for 6th, 7th, or 8th grade who would like to be considered for placement in advanced math will need to take the Advanced Math Placement test. The test consists of an online NWEA assessment and a set of constructed response questions for which students write out their responses.

Testing dates:
Berkshire – August 7, August 14 from 9:00 a.m. – 11:00 a.m.
Derby – August 8, August 15 from 9:00 a.m. – 11:00 a.m.

Note: This placement test is not for students already in advanced math who wish to continue in the advanced math sequence.

Parents interested in having their student take the placement test should contact Debbie Prudhomme in the Teaching and Learning Department by phone at 248.203.3018 or by e-mail atdprudhomme@birmingham.k12.mi.us. Please respond by July 9 with the following information:

· Student Name
· Parent Name
· Student grade level in 2019-2020
· Math test to be taken – Adv. Math 6th, Adv. Math 7th, Adv. Math 8th
· Date of test
· Parent phone number
· Parent e-mail address

Derby Advanced Math Testing Dates:
August 8th: 9am-11am and August 15th: 9am-11am
Derby New Student Testing: August 20th: 12pm-2pm
New Student Lunch (included before the test): 11am-12pm
---
DISTRICT 2019-20 CALENDAR UPDATE
Find our finalized calendars at: www.birmingham.k12.mi.us/calendars.
2019-20 Break Schedule
Tuesday, Sept. 3, 2019 – First day of school (Half Day, AM only)
Sept. 26 – All Schools half day (AM only)
Nov. 27-29 – Thanksgiving Recess
Dec. 23-Jan. 1 – Winter Recess
Jan. 20 – No School (MLK Day)
Feb. 14 – All Schools half day (AM only)
Feb. 17-21 – Midwinter Recess
April 6-10 – Spring Recess
April 24 – All Schools half day (AM only)
May 25 – No School (Memorial Day)
Friday, June 12 – Last day of school

RUN LIKE A GAZELLE FREE RUNNING CAMP - 4-week mini fun run camp for middle school and high school students. Led by Gazelle Sports staff followed by a group run lead by the Seaholm Harrier XC high school athletes. Great way to get ready to run the Harrier 5k on Saturday, August 5. Mondays @ 6:30 pm-7:30 pm July 10, 17, 24, 31 Birmingham Seaholm High School Learning clinics include: • Dynamic Stretching • Good Form for Running • Strength for Runners • Getting Race Ready
Sign up for run camp at RunSignUp.com/Race/MI/Birmingham/RunLikeaGazelle Questions? Terri Mccardell - 734-358-4110 terrimccardell@gmail.com
Camp RN@OU
Camp RN is a two-week pre-college summer program designed to educate middle school students of the opportunities available through a nursing career. The camp will be held at Oakland University's main campus in Rochester during the last two weeks of July 2019. This entertaining and educational camp exposes students to various areas, including; anatomy & physiology, chemistry, nutrition, nursing fundamentals, and much more! Camp RN is innovative, inspirational, and sure to create fun memories!
Students will be actively engaged in becoming CPR/First Aid certified, anatomy dissections, chemistry experiments, as well as team-building activities. Participants will also tour Oakland University's campus, utilize our state of the art health assessment laboratory with simulation mannequins, and interact with nurses in a hospital setting (job shadowing).
Camp RN is limited to a cohort of 25 students and campers are selected based on a competitive application process. The application can be found attached to this email or at: https://www.oakland.edu/nursing/continuing-education/RNatOU/ Applications are due on June 10th, 2018 and campers will be notified of their application decision in mid to late June.
If you have any further questions, please contact the Director-- Patrina Carper at (248) 364-8766 or at carper@oakland.edu.
SUMMER CAMP Girls Skills and Drills Camp
Grades 2-8 Seaholm's Head Coach Chris Manchester and his staff bring knowledge, passion and fun-filled instruction when teaching young players how to be the best they can be. Improve your game and join us this summer for some basketball fun! The Camp will feature fundamental instruction in ball handling, shooting form, footwork, and passing with an emphasis on communication and teamwork. Girls will be divided by grade/age and participate in contests and a tournament where awards will be given. Our Varsity and JV Girls Team members will serve as coaching counselors. Camp Dates: Monday June 24 - Thursday June 27 Camp Times: incoming 2d - 4th grades, 10am - 12:30pm incoming 5th-8th grades, 1-3:30pm Cost per player: $120 includes camp T-shirt *LUNCH WILL NOT BE PROVIDED Deadline: Thursday, June 20 Questions: Coach Manchester cmanchester@birmingham.k12.mi.us Payment: Checks payable to Seaholm Girls Basketball Booster Mail to: Sara Bell 31805 Evergreen Road Beverly Hills MI 48025 Registration at www.seaholmgirlsbasketball.com Sign Up Now – Camp is limited to 70 Players!
Seaholm Girls Cross Country:
The Seaholm Girls Cross Country Team is one of the best teams at Seaholm. It is a great fall sport for any 8th-grade girls who want to be involved at Seaholm. Whether you are an experienced runner or a beginning one, there is a place for you on the team. Check out our video and stop by our table at the Activities Fair on 5/29 from 5-6:30 at Seaholm. We also have an informational meeting for girls interested on 6/5 @ 4 pm in the Seaholm cafeteria. We hope to meet you soon!
Cross Country Promo video: https://youtu.be/rD53s-k8CpQ
Seaholm Cheerleading Tryouts!!
When: June 3rd, June 4th, and June 5th
Time: 5:30-7:30 p.m.
Where: Seaholm Fitness Center
Parent Meeting: June 6th @ 6:00 p.m.
Coach Katie Martin: 248-804-1940 kaitlynmartin041@gmail.com
BU Hockey- SAVE THE DATE
Please note that times and locations are being finalized and will be confirmed ASAP
June 17th - June 20th — BU Spring Camp for ALL prospective players (new and returning)
June 24th - August 1st — BU Summer League (Varsity & Junior Varsity)
July 8th - August 22nd — BU Summer Training (off-ice & on-ice)

STEM Camp
Oakland Schools is hosting Stem Camp again this summer for middle schools students. Birmingham is able to send 3 students for free. Additional scholarships have been available in the past. If you feel that you would like to extend the opportunity to additional families demonstrating economic need, please contact us.
STEM Summer Camp 2019 Flyer
www.OaklandSTEM.com

Summer Volleyball Opportunity!
Heather Gambone (Berkshire teacher and Seaholm Varsity Coach) is offering camps to boys and girls entering grades 5th-10th of all ability levels this July! Participants will learn and improve their skills and have a lot of fun! All camps will take place at Seaholm High School. Any questions can be directed to Heather at seaholmvball@gmail.com. *Grade in Fall 2019
Sign up at: https://goo.gl/forms/btIuvArnNXJphZNy1
Birmingham Girls Softball Registration
Birmingham Girls Softball returns for its 20th season! BGS is southeast Oakland County's largest girl's recreational softball league with over 300 players. Online registration is now open at www.birminghamsoftball.com. Birmingham Girls Softball is a community-based, non-profit organization providing girls ages 6 to 14 the opportunity to play organized recreational softball. The group is dedicated to teaching young ladies the fundamentals of softball in a safe and fun environment with teamwork and good sportsmanship being their top priorities. BGS is open to all girls interested in playing softball for the first time and those with prior experience looking to build on and develop the skills needed to play the game for years to come. All that BGS requires is a positive attitude and a willingness to learn. For questions, please email Jeff Weber at jeffw@birminghamsoftball.com. Early registration closes February 28, 2019.
Seaholm Football Seaholm Football is fired up for the 2019 season and has set dates for pre-season camps and conditioning. Interested players should mark these dates in family calendars - all events are attended by all players - incoming freshmen included! More information will follow, but keep these key dates in mind as you plan your summer:
PARENT MEETING @ Seaholm Gym Saturday, April 13th 9 am
Week of Champions @ Seaholm June 3-7 One hour before school each day
Big Five Camp @ Seaholm June 24-26
MHSAA Dead Week (No Practices) July 1-5
Veer Camp in Montrose, MI - July 29-31 DATE CHANGE
Maple Week Off (No Practices)- August 5-9
Hillsdale Camp @ Hillsdale College - August 11-14
Questions? Call or text Katy Knoer at 312-543-4343